Associate Professor of Decision Science (Emeritus)
Degrees:
Ph.D., University of North Carolina, 1976; B.S., B.A., University of Florida, 1967
I have been at Loyola University New Orleans for 27 years and continue to find things that I love about this place. Loyola is a super environment for teaching, doing research, interacting with students, and growing. As an endowed private university, Loyola is also a place where good ideas to serve our students can be implemented very quickly.
I teach and do research in statistics and quantitative methods. To some that first sentence might be a conversation stopper, but please read on.
Most of my recent research with colleagues has been in the development of Microsoft Excel based exercises for classroom use. The exercises involve putting students in problem solving situations, with Excel used to readily change the problem scenarios and to do any needed calculations. In most of the exercises, student's first come up with a solution individually, then in groups, and then the group results are compared to expert opinion. These exercises take learning from the memorizing and problem solving levels to the fully grasp and can apply the concepts to other situations level. The exercises have ranged from store and webpage layout problems, to managing which tasks to do when as a store manager.
My statistics classes are taught in a modern computer lab setting that reminds me a lot of the bridge of the Starship Enterprise. Every student is seated comfortably at a computer. In this setting students are able to learn statistics and gain proficiency in Excel at the same time.
I have gotten a good bit of favorable feedback from former students who are now wielding computers, spreadsheets and statistics as aides to fun and profit at work.
I really enjoy working with Loyola students both in and out of class and as advisees. The student orientation at Loyola is one the many reasons that I am here. I have worked as faculty advisor to the M.B.A. association, Delta Sigma Pi (a business fraternity), and to the Loyola Club Sculling Team. I am currently the faculty advisor to our Beta Gamma Sigma chapter. Beta Gamma Sigma is the international student honor society for AACSB accredited colleges of business.
My wife, Sandy and I love to go to Loyola basketball and volleyball games. She and I have recently taken up water aerobics, which can be tougher than it sounds. We have one son, Bradley, who majored in Music and now lives in Pennsylvania.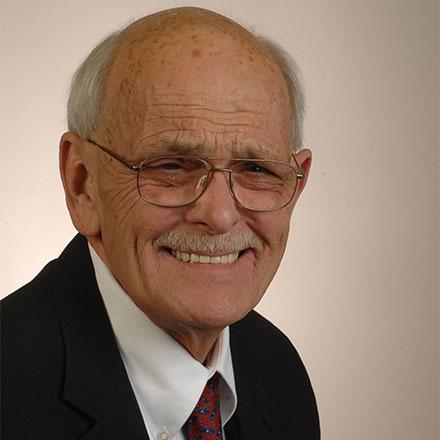 Mailing Address:
Loyola University New Orleans
College of Business
6363 St. Charles Ave.
Campus Box 15
New Orleans, LA 70118