Program Features
Learning to code can allow you to build, innovate, and pursue your passion across a variety of industries. Apply now! For more information, check out our brochure or contact us at innovate@loyno.edu.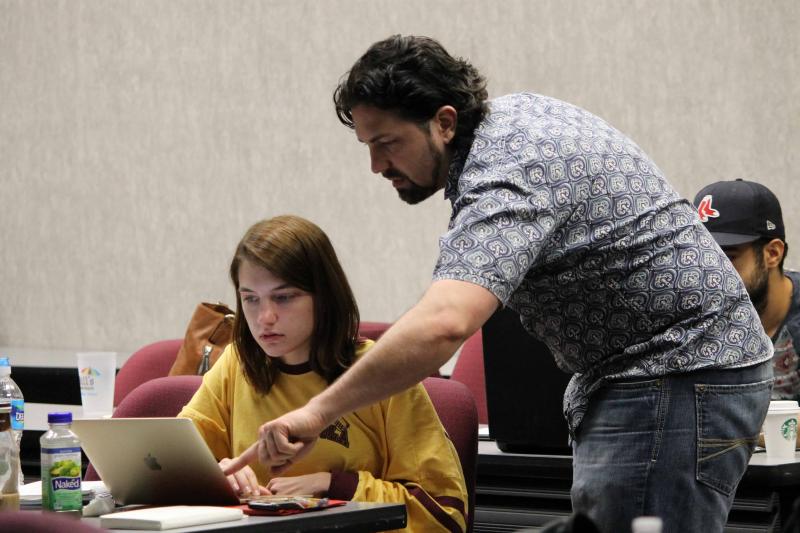 In-Person Instructors
The Certificate program is taught by instructors who are real-world tech professionals with daily experience in the industry. Each day's instruction is followed by studio hours, when students will build a project using what they just learned and can receive one-on-one help from the instructors.
10-Week Certificate Program
Students will build websites and web-based applications using HTML/CSS and Javascript-based tools. Students will also receive a Loyola Certificate transcript upon successful completion of the program. 
Weekly Site Visits
Through the program, students will participate in weekly on-site visits with tech employers in New Orleans and gain direct access to companies. Students can meet the team members, learn about the roles available at each company, and tour the company offices.
Learn to Code in 10 Weeks with In-Person Instructors
Coding isn't just for computer science majors, programmers, or people who want to work for an IT company--we've had students who majored in Marketing, Music, Economics, Film, Philosophy, Psychology, English, and more. Instead, coding is a creative skill that many companies need for their client teams, product management, marketing, and more. The program is open college upperclassmen at any Louisiana university and recent university graduates.
The Loyola Certificate in Software Development and Coding program, hosted by Loyola University's Center for Entrepreneurship and Community Development, teaches recent liberal arts graduates with non-technical majors how to build websites and web-based applications using JavaScript-based tools. The program gives you an official certificate in coding on your transcript and a foot in the door to local tech employers. No previous coding experience is required.
Just about everything that we use today has something to do with code, and the fact that new forms of code are constantly being cranked out is incredible. The sky is the limit with this industry.
--Christian Holdsworth (Film & Media Arts major) LSU 2017
Creativity is literally limited to what you can imagine. If you know what you want to build, you can find the tools to build it.
--Robb Aquadro (Music Industry Studies major) Loyola 2017