The Center for Spiritual Capital operates under the guidance of its Advisory Committee, which is composed of Alan Arnold, Susan Couvillon, John B. Levert, Jr., Dean William Locander, Kevin H. Pollard, and Roger White.
Meet the Advisory Committee
Alan Arnold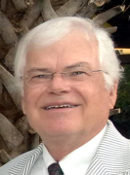 Alan Arnold was educated at Jesuit High School and Loyola University New Orleans. He served two year active duty as a Lt. in the Army Field Artillery before starting his career at joined Howard Weil, Labouisse, Friedrichs & Co. In 1976, he was named executive vice president and assumed broader management responsibilities leading to selection as president of the firm in 1985. In 1987 Howard Weil merged with Legg Mason headquatered in Baltimore. Mr Arnold served on its board until 1990 when he resigned to form Arnold & Co. Inc. The firm assisted non-profits in the acquisition of apartment properties from the burgeoning inventory of the RTC. In the advisory process, he created a small investment group and acted as its principal investor and managing partner. He created Midsouth Realty Management Inc. to act as GP and eventually assumed the property management responsibility for each property. With the success of the property acquisition strategy and other investments, his consulting activities have gradually reverted to pro bono services for non-profits, principally the Archdiocese of New Orleans. 
Susan Laborde Couvillon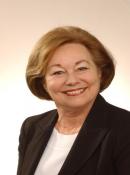 Susan Laborde Couvillon attended Barat College of the Sacred Heart in Lake Forest, Illinois and was graduated from LSU in Baton Rouge with a degree in Journalism.  She manages the Almar Foundation whose mission is to help the poor of the City of New Orleans through education and direct services.  The mother of five children, she serves presently on the boards of the Louisiana Landmarks Society and Mount Carmel Academy.  She is President of Starboard Enterprises and participates actively in an investment club, a book club, and plays bridge whenever possible.
John B. Levert, Jr.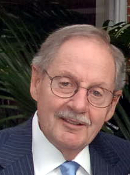 John B. Levert, Jr., is an Emeritus member of the Loyola University New Orleans Board of Trustees and the retired chief executive officer of Howard Weil Labouisse Fredrichs, Inc., a premier energy investment bank. He joined the firm in 1970, was elected president in 1975, and was appointed chairman and CEO in 1977. Currently, Levert serves as president of Tripp Corporation, United Lands Company, Inc., and as a director of Evangeline Farms, Inc., which owns and breeds Paso Fino horses. Prior to joining Howard Weil, Levert was the executive vice president of Metal Building Products in Harvey, Louisiana, from 1958 until 1970, and a salesman for Carl E. Woodward Construction Company from 1956 until 1958. He also served as a first lieutenant in the United States Army from 1954 until 1956. Levert attended the University of Virginia and received his bachelor of arts degree from Tulane University in 1954. An active member of the New Orleans business community, Levert has been affiliated with many organizations. He has been the president of the United Way, and on the board of the Public Affairs Research Council, the New Orleans Chamber of Commerce's Business Council, the Business Task Force on Education and the Executive Committee, and a member of the Economic Development Committee of the New Orleans Chamber of Commerce. In addition, he has also served as the governor of the National Association of Securities Dealers, a director of First City Bank, an executive committee member of the Security Industry Association, a past vice chair of the National Business Conduct Committee, vice chair of the board for finance, and the general chair for the 19th Annual Archbishop's Community Appeal. Levert is the recipient of the Papal Knight of St. Gregory Award in 1989 and the Humanitarian Award from the Arthritis Foundation in 1989. Levert has had a long and dedicated involvement with Loyola University New Orleans including serving as a pre-steering committee member, master of ceremonies for the 1990 Benefactor's Dinner, and an international business adviser for the Joseph A. Butt, S.J., College of Business. He is a member of Loyola's Heritage Society and the Society of St. Ignatius. Levert was on the Loyola University New Orleans Board of Trustees from 1989 until 1997, serving as chair from 1992 until 1996. In 1998, he was named an honorary trustee. He continues to be an active member and benefactor of the university.
William Locander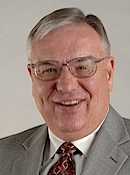 William Locander is Dean of the College of Business at Loyola University New Orleans. Locander joined the faculty of Loyola University New Orleans in 2008. He previously worked in Jacksonville, Fla., where he served as the founding director and chair of the Davis Leadership Center at Jacksonville University's Davis College of Business. Previously, he was the chairman of marketing and the Frank Harvey Professor of Marketing and Quality at the University of South Florida. In 1999, Locander and a group of his MBA students formed the Leadership Center at USF where he served as center director. Locander received his Ph.D. in 1973 from the University of Illinois in Champaign-Urbana. After joining the University of Houston, he served as chair of the Department of Marketing and Entrepreneurship and associate dean of the C.T. Bauer College of Business. While at Houston, Locander participated in many of their executive training programs. In 1983, Locander accepted the Distinguished Professorship in Marketing and the Department of Marketing, Logistics, and Transportation at the University of Tennessee-Knoxville. There he designed and implemented a two-week executive training course in marketing and quality. From 1988 through 1989, Locander served as president of the National American Marketing Association. From 1991 through 1992, he was an examiner for the Malcolm Baldrige National Quality Award. In 1992, Locander accepted the Frank Harvey Endowed Professorship of Marketing and Quality along with the department chair position at USF. He was also an examiner for the 1993 Governor's Sterling Award.
Kevin H. Pollard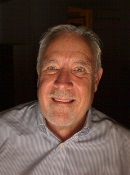 Kevin H. Pollard received his B.A. from DePaul University in Chicago IL and his MBA from the Fuqua School of Business, Duke University in Durham NC.  He began his business career after college with Procter & Gamble Co. in sales before transitioning to Air Products and Chemicals, Inc., where he spent 14 years in sales, sales management, marketing and general management roles.  He joined FREEPORT-McMoRan, Inc. in January 1989, heading its Corporate Development Department; among his responsibilities, he relocated to Indonesia as Executive Vice-President and Board Director.  In December 1997, he and formed three successive entrepreneurial ventures, a telecommunications company, an internet data storage service provider, and a software company; currently, his energy is focused on global, sustainable renewable energy technologies.  Mr. Pollard has been active in the business community for over 30 years, serving on over 30 for-profit and not-for-profit boards as a director and/or advisor, usually in key leadership positions.  In 1990, he was Chair of The Chamber/New Orleans and the River Region; he also served in leadership roles at the World Trade Center of New Orleans as well as other local, national and international boards.  He is passionately committed to giving back to his community, especially assisting new entrepreneurial startups; he has also served as an Adjunct Professor at Tulane University and guest lectures at many other universities.  His contributions have been recognized with several awards and citations over the years.  Mr. Pollard founded GlobalSolve Management Services, an international business development consultancy, in January 2003 and continues to serve as its President; he is married, has two children and two grandchildren.
Roger White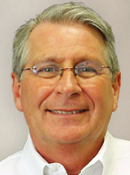 Roger White is associate professor of political science. He holds an M.A. and a Ph.D. in political science from the University of California at Santa Barbara. Dr. White's teaching and research interests include Civic Education, Civil Discourse, Civic Engagement, and other courses within the subfield of Political Theory. In 2004, he received the Loyola, City College Award for Excellence in Teaching. In 2005, he was named Professor of the Year for the state of Louisiana by the Carnegie Endowment for the Advancement of Teaching. In 2006, he received the Loyola, City College Award for excellence in Community Service. In 2008, Dr. White received the Award for Faculty Advisor of the Year by the Loyola Student Government Association. Dr. White's research has appeared in Social Theory and Practice, International Studies in Philosophy, The Journal of Thought, The Journal of Information Technology Impact, and Bulletin de la Societe Americaine de Philosophie de Langue Francaise. He is currently at work on developing new models for community organizing and community empowerment in an age of globalization. Before coming to Loyola, Dr. White served as a community and labor relations expert for employee organizations in California, Texas, and Louisiana. Dr. White is Faculty Advisor for Loyola Society for Civic Engagement (LSCE), a student organization that promotes critical thinking on campus through panels, debates, and forums around controversial issues of the day. He also serves as Faculty Advisor for Loyola's annual student scholarship conferences devoted to themes such as World Peace.