Learn at night. Apply it during the day.
Either of our evening MBA schedules will provide you the same opportunity: to learn the industry, gain experience, and make real-world business connections in New Orleans that have been established by our top-ranked business school and Center for Entrepreneurship and Community Development.
The full-time, "Fast-track" schedule allows you to get the program done in the quickest amount of time (one calendar year), if your other obligations allow for it. For many professionals, the best option will be our part-time, professional schedule, which allows for as few as two courses per semester.
Explore our programs below to find out which works for you, and read about some of the entrepreneurial opportunities our students take advantage of here.
Full-time "Fast-track" Evening (1 yr)
Ideal for business or other undergraduate students who are looking to complete their graduate degree in just one full year
Participate and collaborate with experienced executives in the classroom with the same course load
Complete your elective courses applicable to a general management course of study
Part-time "Professional" Evening (2+ yrs)
Ideal for experienced executives who have been working for a number of years and are interested in advancing their careers
Take as few as two courses per semester and still complete your degree in a little over two years
Complete your elective courses in a specialization track to gain knowledge in a specific field
Both programs share the same 40-credit-hour curriculum.
For more information about the program, see the university bulletin.
Specialization Tracks
In addition to our core courses, our MBA program offers optional specialization tracks designed to increase our graduates' marketability in their professional fields of interest. In order to earn a specific elective track, students must take 9 credit hours (of required 12 hours of electives) in a specialty area. Our specialization track options include:
Entrepreneurship 
Marketing 
Finance 
Operations
Additionally, we offer a dual MBA / JD (Juris Doctor) degree with the university's College of Law and a dual MBA / MPS (Master of Pastoral Studies) degree with the Loyola Institute for Ministry. For information on these joint programs, contact us directly. 
Contact Christina Morales at mba@loyno.edu or (504) 864-7953 with any questions about the program or application process.
The Loyola MBA program provides students a holistic view of organizations. The education I received at Loyola has helped me transition from subject matter expert to leader in my company.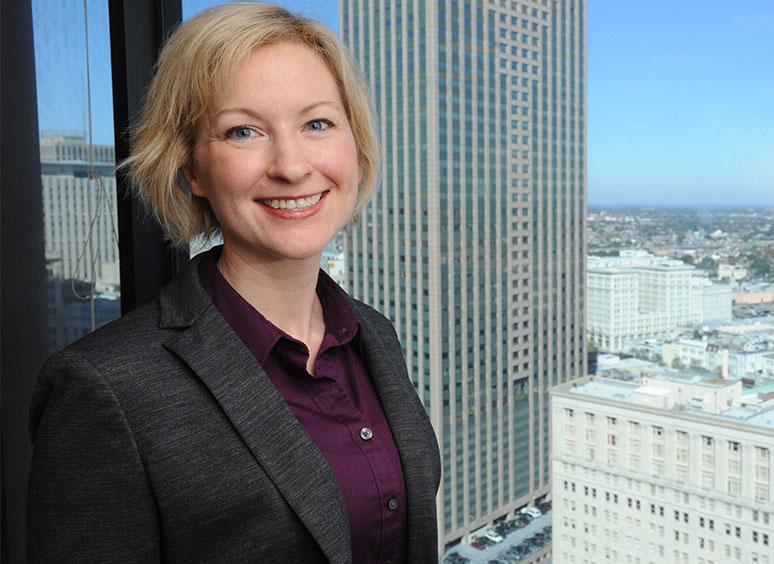 Suzanne Webb Sainato, MBA'12
VP and Chief Compliance Officer, Symetra Life Insurance