Learn at night. Apply it during the day.
Either of our evening MBA schedules will provide you the same opportunity: to learn the industry, gain experience, and make real-world business connections in New Orleans that have been established by our top-ranked business school and Center for Entrepreneurship and Community Development.
Explore our programs below to find out which works for you:
Full-time "Fast-track" Evening (1 yr)
Our full-time evening 'Fast-track MBA' can be completed in just one calendar year and is ideal for those with limited time to earn their degrees.
Part-time "Professional" Evening (2+ yrs)
Our part-time evening 'Professional MBA' allows for customizable scheduling for those who have a full-time job, a family, or other responsibilities to balance. Optional Specialization Tracks are available to increase students' marketability in their professional fields of interest.
Global MBA- Triple Master
The 'Global MBA' allows students to earn their MBAs in three Business Schools, in three countries across two continents. Students earn 45 credit hours for their MBA and have optional 15 credit-hour thesis for specialized MS degrees. Study abroad in our partner schools: SKEMA Business School, Paris, France and Ludwig Maximilians University (LMU) School of Management in Munich, Germany.
Online MBA 
Our Online MBA allows for the ultimate course flexibility, completing your MBA from anywhere else in the US, at your own pace, with our same qualified faculty.
Contact Christina Morales at mba@loyno.edu or (504) 864-7953 with any questions about the program or application process.
The Loyola MBA program provides students a holistic view of organizations. The education I received at Loyola has helped me transition from subject matter expert to leader in my company.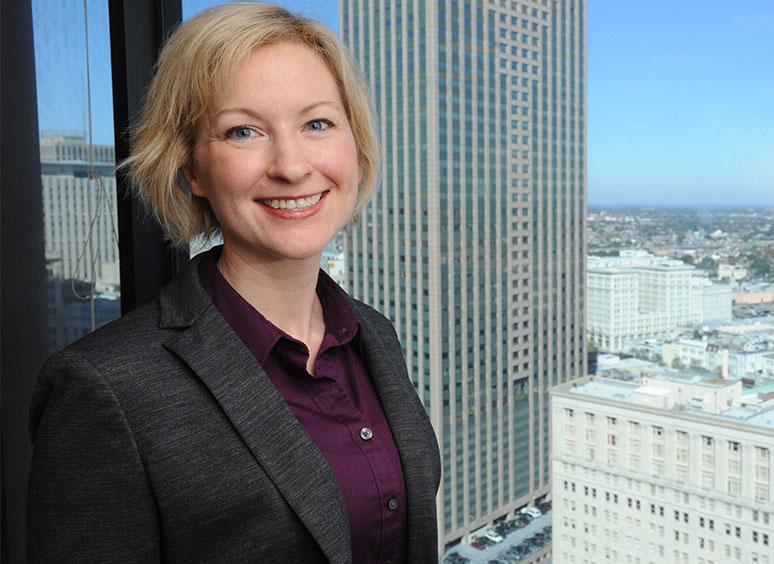 Suzanne Webb Sainato, MBA'12
VP and Chief Compliance Officer, Symetra Life Insurance