Accounting graduate and former Loyola basketball all-star scores professionally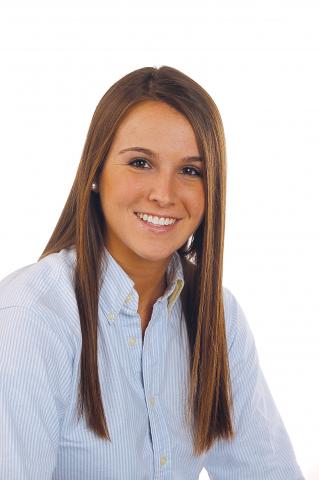 Megan Whittaker '15, who was one of 10 collegiate women's basketball players honored at the NCAA's Final Four her senior year, is now working as an accountant at Ernst & Young.
Hailing from Cumming, Ga., Megan Whittaker came to Loyola her junior year to play basketball and was a standout both on the court and off for her community service work. She was named to the 2015 Allstate Women's Basketball Coaches of America Good Works Team, one of only 10 women's college basketball players in the nation to receive this honor annually.
On top of being a starter for the women's basketball team and an outstanding accounting student, Whittaker found time to dedicate to serving the community. She participated in many local community events in New Orleans, including the Dinerral Shavers Educational Fund at Tulane, Loyola's annual Take Back the Night campaign, and the Louisiana Society of CPAs financial literacy event at the Louisiana Children's Museum. Whittaker participated in service learning projects through Holomua Life Learning and also took time out of her schedule to coach Isidore Newman's middle school girls' basketball team.
Whittaker says what stands out to her about the CoB is the Portfolio Career Program, small class sizes, outstanding professors, and the Carlos Ayala Stock Trading Room. She completed two internships, including one with Ernst & Young that turned into a full-time job offer in the New Orleans office.
Her advice for future students:  "If you are looking for an educational setting that allows for access to professors who will spend time helping you and a place to build professional skills like networking, then the CoB is the place for you. And Loyola as a whole really makes the effort to ensure students have a satisfying experience, both academically and personally, while here."