Associate Professor of Marketing, holder of the Chase Professorship in Business, and Faculty Director of Graduate Programs
Ph.D., Simon Fraser University, 2016; M.B.A., Simon Fraser University, 2010; B.A. (Hons.), University of British Columbia, 2003
Adam J. Mills is Associate Professor of Marketing, Chase Professor of Minority Entrepreneurship and Faculty Director for Graduate Programs at Loyola University New Orleans College of Business. He serves as Associate Editor of Journal of Strategic Marketing, the International Journal of Advertising and Journal of Marketing Education, as Chair of the American Marketing Association's Marketing Communications Group, and sits on the Board of the Marketing Educators' Association. Adam has also taught at Babson College, University of Massachusetts Amherst, University of Northern British Columbia, Simon Fraser University, RWTH Aachen University, and Oklahoma State University.
Adam came to Academia following a decade of corporate-level marketing, operations management and professional coaching in the hospitality industry. His research investigates the engineering of customer experience, with a focus on branding, service operations and storytelling, and also extends to experiential pedagogy and classroom innovation. His work has been accepted for publication in Journal of the Academy of Marketing Science, Journal of Business Research, Marketing Theory, Journal of Advertising Research, Journal of Strategic Marketing, Journal of Product and Brand Management, International Journal of Advertising, Journal of Public Affairs, Business Horizons and Journal of Marketing Education. He serves as an Academic Fellow for the Direct Selling Association and a consultant for the Government of Canada's Center for Strategic & International Studies.
An advocate of hands-on experiential learning, he teaches marketing strategy, consumer research, services and retailing, entrepreneurship and international marketing, and has overseen the launch of more than 65 student start-up businesses. He was the 2020 recipient of the Association of Collegiate Marketing Educators Lou E. Pelton Award for Early Career Excellence in Marketing, the 2019 Journal of Marketing Education Reviewer of the Year, and was awarded the TD Canada Trust Distinguished Teaching Award in 2014 and LINKS Simulations MMA Foundation Outstanding Teacher-Scholar Doctoral Student Award in 2013.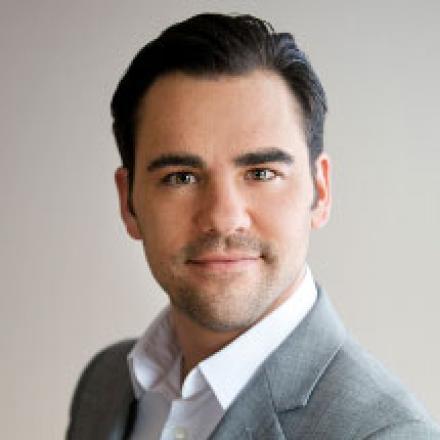 Office Location:
316 Miller Hall
Mailing Address:
Loyola University New Orleans
College of Business
6363 St. Charles Avenue
Campus Box 15
New Orleans, LA 70118