Assistant Professor of Marketing and holder of Chase Professorship in Business
Degrees:
Ph.D., Simon Fraser University, 2016; M.B.A., Simon Fraser University, 2010; B.A., University of British Columbia, 2003
Adam J. Mills joined the Loyola University New Orleans College of Business faculty in 2016 as Assistant Professor of Marketing. He comes to Loyola from Babson College in Boston, where he was a Visiting Lecturer for two years. He has also been an Adjunct Lecturer at the University of Massachusetts Amherst, the University of Northern British Columbia, and Oklahoma State University. Adam comes to Academia following a decade of corporate-level marketing, operations management and professional coaching, primarily in the hospitality industry.
Using a lens of entrepreneurship, he teaches marketing strategy, consumer research, services marketing and corporate strategy. He has overseen the launch of more than 30 student start-up businesses that generated over $23,000 in revenues within the first quarter of operations. Adam is an award-winning educator, having been named to the Dean's Teaching Honor Roll from 2012-2014, which recognizes the top 10% of faculty at Simon Fraser University. He was named the LINKS Simulations & Marketing Management Association Foundation Legacy Fund Outstanding Teacher-Scholar Doctoral Student for 2013, and was runner-up in the 2013 MMA AccessCapon Teaching Innovation Competition. In 2013 he was named the recipient of the TD Canada Trust Distinguished Teaching Award.
His primary area of research investigates the roles of story and narrative in branding, and the influences of brand storytelling on consumer expectations and perceptions of product and service quality. His research interests also include customer experience engineering, digital media strategy and experiential pedagogy. He has published in such journals as Business Horizons, Marketing Theory, Journal of Marketing Education, Service Industries Journal and Journal of Public Affairs, and his 2012 paper on the readability of wine brand websites in The International Journal of Wine Business Research was awarded the Best Paper award in that journal for the year.
He has published several teaching cases and book chapters. Adam serves on the Editorial Review Board of Marketing Education Review, and is a regular reviewer for more than a dozen marketing journals. He has served as a special issue Editor for the Journal of Public Affairs, track chair for the Academy of Marketing Science, conference organizer for the Western Academy of Management, sat on the advocacy board for the Young Women in Business chapter at SFU, and currently serves as an advisor to the New Orleans Young Leadership Council.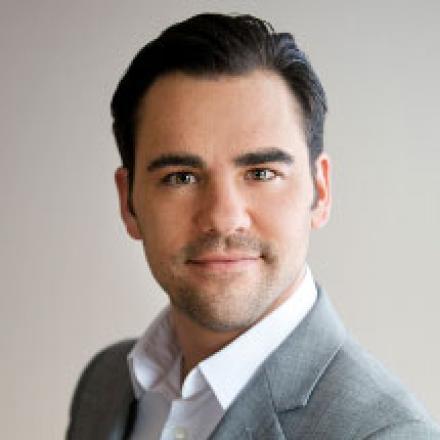 Office Location:
316 Miller Hall
Mailing Address:
Loyola University New Orleans
College of Business
6363 St. Charles Avenue
Campus Box 15
New Orleans, LA 70118