Assistant Professor of Management and holder of the Chase Distinguished Professorship of International Business
Degrees:
Ph.D. University of Minnesota; M.S., New Jersey Institute of Technology; M.B.A., Asian Institute of Technology, Thailand; B.Tech. (Honors), Indian Institute of Technology, Kharagpur, India.
*During this time of social distancing Dr. Islam is not holding regular office hours. His virtual office hours are Tuesdays and Thursdays 10:30-1:30, and by appointment. Please email him to setup a meeting time.
Mazhar Islam joined as an Assistant Professor of Management in 2018 after spending three years as a Visiting Assistant Professor at the A.B. Freeman School of Business, Tulane University. Previously, he was an Assistant Professor at the LeBow College of Business, Drexel University, Philadelphia and a lecturer at the Bruchsal International University in Germany.
Mazhar's research intersects entrepreneurship and strategic management focusing on cooperative strategic choices of firms and collaborative innovation. He also studies the global business environment, examining how institutions and non-market forces shape the national business environments. He published in journals such as the Journal of Business Venturing and Research Policy. His research has been featured in the MIT Sloan Management Review. One of his papers with Minyuan Zhao received the best conference paper award at the Annual Conference of the Strategic Management Society.
Mazhar received the Dean's Award for Excellence in Teaching at the Carlson School of Management, University of Minnesota. He advises several startups and is involved with STEM-Away, a San Francisco Bay area startup focused on democratizing opportunities for students entering STEM careers. He is also involved with Santosha Village – a New Orleans-based non-profit creating housing options for un-housed and struggling individuals.
Before joining academia, Mazhar worked as a mining engineer, an international business development manager, an investment banker and a consultant in Bangladesh, Thailand, Germany and the USA. He is an avid traveler and has visited more than 30 countries and lived in India, Thailand, Germany and Norway for extended periods of time. He is a native of Bangladesh and enjoys Louisiana food and the southern hospitality.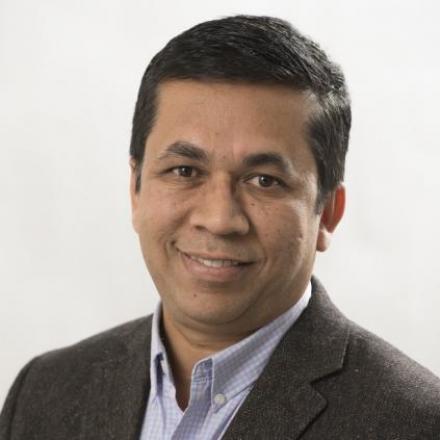 Office Location:
356 Miller Hall
Mailing Address:
College of Business
Loyola University New Orleans
6363 St. Charles Ave., Box 15
New Orleans, LA 70118