Professor of Management (Emeritus)
Ph.D., Columbia University; B.A., University of Pennsylvania
Nicholas Capaldi is Legendre-Soulé Chair in Business Ethics at Loyola University New Orleans, where he also serves as Director of the Center for Spiritual Capital. He is the founder and President of the Global Corporate Governance Institute.  He received his B.A. from the University of Pennsylvania and his Ph.D. from Columbia University. 
His principal research and teaching interest is in public policy and its intersection with political science, philosophy, law, religion, and economics.  He is the author of eight books, over 100 articles, editor of ten anthologies, member of the editorial board of six journals, and has served as editor of Public Affairs Quarterly. 
He is Associate Editor of the Encyclopedia of Corporate Social Responsibility (Springer).  His most recent books are Liberty and Equality in Political Economy: From Locke versus Rousseau to the Present as well as The Anglo-American Conception of the Rule of Law.  He is the author of the Cambridge intellectual biography John Stuart Mill.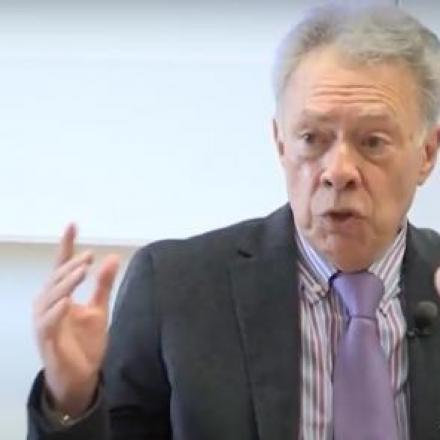 Office Location:
Miller Hall
Mailing Address:
Loyola University New Orleans
College of Business
6363 St. Charles Ave.
Campus Box 015
New Orleans, LA 70118