Most students can think through problems and solutions. Successful students can turn those solutions into reality.
In a city nationally recognized for its creative entrepreneurs and robust startup presence, The Center for Entrepreneurship and Community Development (CECD) puts students at the heart of entrepreneurship in America.
Our emphasis on real-world experience ensures that those in the Entrepreneurial minor, or MBA specialization, spend more time learning the skills needed to create a successful venture than they do sitting behind a desk.
For students ready to leave college with valuable experience on their resume, the CECD offers hands-on training in one of the nation's best cities for young entrepreneurs.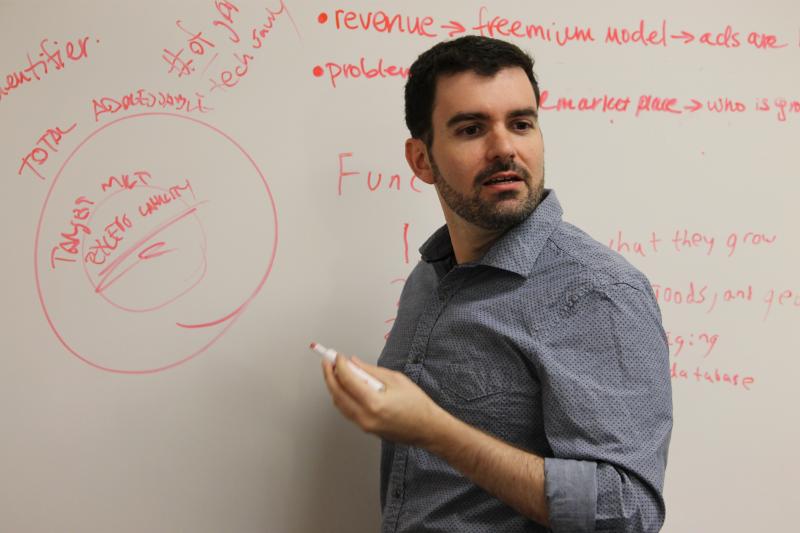 2019 Summer Master Class Information
Taught by professionals at the top of their field, the Loyola Entrepreneur Master Classes are a set of deep dive series that explore a specific area of business expertise. The classes are designed to fit the needs of local entrepreneurs to help them scale and, in many cases, become more investment-ready. 
CLASS TOPICS AND TIMES
Deconstructing Government Opportunities for the Entrepreneur with Major Clark, Chief Counsel for the Small Business Administration Office of Advocacy in Washington D.C.
Monday, July 29
Startup Funding with Mike Eckert, Chairman of the NO/LA Angel Network
(Areas of expertise: types of funding, funds appropriate for your business, investment-readiness criteria, one-on-one workshopping, and more.)
Wednesday, August 7 | Wednesday, August 14 | Wednesday, August 21 | Wednesday, August 28
CLASS INFORMATION & REGISTRATION
Class fees are $100 per class. All fees are tax-deductible.
Following participation, entrepreneurs will receive access to recorded video materials as well as a post-baccalaureate certificate from Loyola University New Orleans. 
To register, email us at innovate@loyno.edu. Payment due upon registration.