IDEAcorps, hosted by Loyola University, gives MBA students the opportunity to apply their skills, work with a founding entrepreneur of a local startup, and see how far they can bring a company in four days. In a culminating event at New Orleans Entrepreneur Week, teams will be judged by a panel of business leaders on how far they have "moved the needle" for the founder and company.
How can IDEAcorps launch your career in entrepreneurship? Read more here.
Experience the IDEACorps Challenge
Step 1: Scope
Teams identify a problem the startup's founding entrepreneur is facing.
Step 2: Validate
Teams propose a solution, then test it, collect data, and iterate on that solution.
Step 3: Implement
Teams create an implementation plan that the entrepreneur can use immediately.
Step 4: Win
On the final day of the competition, teams will be judged by a panel of investors, business leaders, faculty & civic innovators on their ability to "move the needle" for the company in a limited amount of time. Past judges have included TPG Capital Founder Jim Coulter, Canal Barge CEO Merritt Lane, impact investor Daryn Dodson, Caesars Entertainment CEO John Payne, Managing Director of JP Morgan Katie LeGardeur, GE Capital Tech Center CIO Mike De Boer, and other prominent executives from national and local companies.
"The IDEAcorps experience was as challenging as it was rewarding. Not only did our team hone in on a wide breadth of our collective business skills, but we were also forced to think creatively and come up with innovative ideas in which to help our entrepreneur." - Rebecca Goodman, 2016 Loyola IDEAcorps team leader
Team Leaders: Apply Now
TEAM LEADER APPLICATIONS ARE DUE OCTOBER 1, 2016. If you're looking to join a start-up team for a hands-on entrepreneurial experience, eager to apply your consulting skills to an early-stage venture, and interested in networking with national investors, business leaders, and politicians, here's what you need to participate: 
A dedicated team leader and five of your most entrepreneurial friends (6 People Total). Diverse professional backgrounds are encouraged!
A shared passion for providing real value to start-ups, combined with a strong competitive spirit
Commitment to be in New Orleans during March 16-19, 2017, for New Orleans Entrepreneur Week
A faculty or staff advisor from your home school is encouraged
For more information, email Kate McCrery, CECD Program Manager, at kymccrer@loyno.edu.
New Orleans Entrepreneur Week
As part of New Orleans Entrepreneur Week (presented by IberiaBank), MBA students will have the chance to meet with representatives from major national brands such as Google, Goldman Sachs, JPMorgan, Wells Fargo, TPG Capital, IBERIABANK, Salesforce, Jones Walker, and more. Teams will also have access to NOEW Interactive, which brings together corporations, investors, entrepreneurs, nonprofits, students, and professionals working to support growing businesses and their impact. For more information on NOEW, visit their website here.
"The reality of the study of business as an academic discipline is that experiential learning is an absolute necessity. IDEAcorps provides that, and more, including networking opportunities  with one of the strongest communities of entrepreneurs and investors in the nation." - Steven Goyne, 2016 LSU IDEAcorps team leader
2016 IDEAcorps Winning Team (pictured with Emily Madero, COO of The Idea Village)
Feedback From 2016 IDEACorps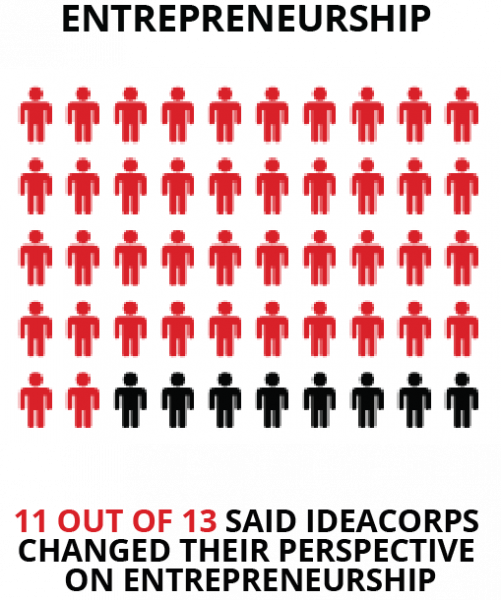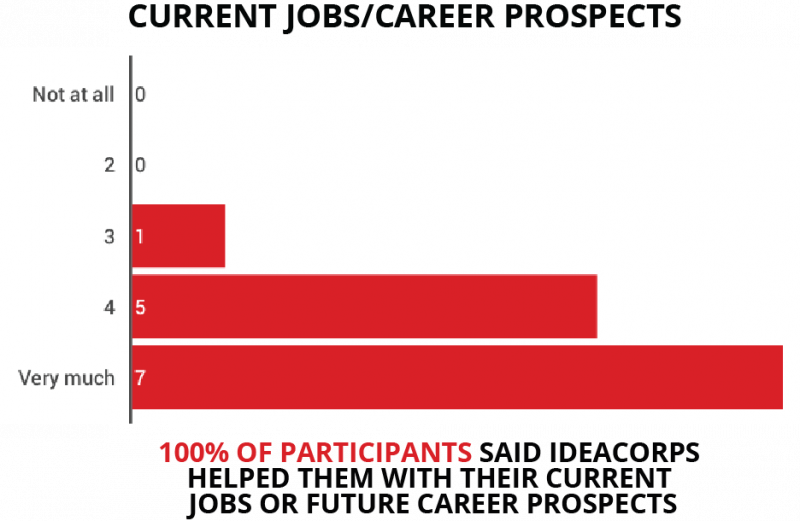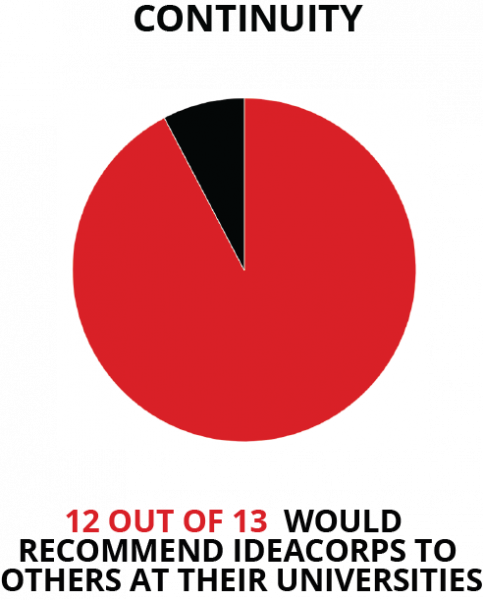 IDEACorps In The Press
"Local Startup TOURED, Loyola University Win IDEAcorps MBA Consulting Competition," Biz New Orleans (March 2016)
"The Idea Village and Loyola University New Orleans Host IDEAcorps Challenge," The Idea Village (November 2015)
"The World Focuses on New Orleans Entrepreneur Week," Forbes (April 2015)
"The Idea Village and Loyola Join Forces to Host 2016 IDEAcorps Challenge," Silicon Bayou (November 2015)
"New Orleans Entrepreneur Week IDEAcorps Teams Provide Strategic Consulting to Six New Orleans Startups," Silicon Bayou (March 2014)
"Students Practicing Entrepreneurship During IDEAcorps Help EdTech Winner Earn $50K at The Big Idea," Stanford Graduate School of Business article (May 2013)
All great journeys start with a first step.
Jon Atkinson
2016 IDEAcorps Organizing Team and former Tulane IDEAcorps team member
If ECHO succeeds, it will be in no small part because of IDEAcorps and their efforts.
Tim Kappel
ECHO Founder, 2016 IDEAcorps Company